Having issues with your floor transitions?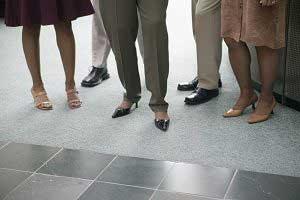 You want your carpet to look and feel nice. Having ruffles, wrinkles, or poor padding can not only make your property look unkempt, but they can be safety hazards as well. Some spots in particular have more troubles than others and need extra care. If you're looking for someone to help with carpet transition repair in Ahwatukee, call us up at Magic Touch Carpet Repair. We'll make sure these and other problem areas are taken care of to make your carpet look and feel great!
What do you mean by floor transitions? A floor transition is anywhere where one type of floor meets up with a floor of a different material. This can happen with any floor in your house, such as tile to wood, carpet to tile, carpet to wood, and more. Because carpet in particular can easily become frayed at these transition points, we specialize in these types of repair. With a little bit of help and our expertise, we'll make it look like new again!
What sort of carpet threshold issues can you fix?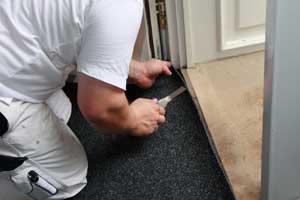 Just about anything! There are a surprisingly high amount of problems that can go wrong at this delicate area. Some of these include:
Problems with the stitching can make the carpet frayed or come loose.
Certain floor transitions require a transition strip that can become unsecured.
Your carpet may need to be restretched in order to fit properly once again.
We're carpet stars! Along with transition areas, we're experienced in carpet patching, pet damage, and more!
Choose us for any carpet repairs!
With over a decade's worth of experience repairing carpets, we know how to get the job done right. We always double check our work to make sure that any of our repairs can stand up to the constant foot traffic and will continue to last. Still unsure? Let us stop by! We'll give you a free no-obligation carpet care estimate with our recommended services, but always let you decide whether you want work done or not. So give us a call or contact us today for the best service in Ahwatukee!