Carpet Pet Damage Restoration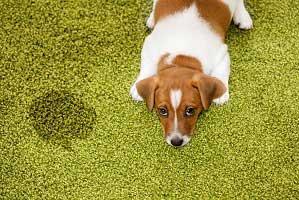 Pets. You can't help but love your furry friends. But sometimes, Spot can make more than a little puddle on your carpet. Vacuuming, shampooing, and deep cleaning carpets on your own might still not be enough to get rid of pet damage and odor. Sometimes, it takes a magic touch. That's where Magic Touch Carpet Repair comes in. We're experts with carpet pet damage in Ahwatukee so you can forgive that little guy and still have your house looking great!
How can something so small wreck so much?
If you have an excitable pet, we don't have to tell you how even the little ones can somehow cause an enormous amount of destruction. Small dogs might not be able to hold in their bladder and cats might want to play with threads beneath the door or use your plush carpet as a makeshift scratching post; we understand. And if you're looking to rent or sell your place or are just tired of looking at those ruffled edges, we can help with carpet fixing and restoring it back to prime condition.
We can repair many types of carpet animal damage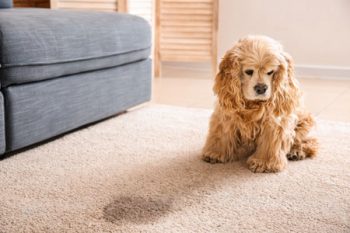 We know that there isn't a one-size-fits-all approach to repairing issues from your pet. They can create a number of problems for your floor, such as:
Urine stains with a strong odor that is hard to remove.
Holes in your carpet that need to be patched or replaced.
Destruction of seams that we can repair for you.
Restretching and partial reinstallation of your carpet.
Our special cleaners give a superior clean
If you have an animal that likes to use the same spot repeatedly, not only will the carpet be wet, but the pad beneath may be saturated as well. This is part of the reason why fixing this damage is so difficult. We can help. With our special enzyme cleaners, we can destroy the urine that penetrates deep within your carpet to get rid of the stain and the odor for good. So don't worry about trying to clean these hard-to-beat damages; we'll take care of it so you can focus on the training instead. Our certified carpet cleaning and repair specialists will do whatever it takes to restore your carpet!
Call or Contact us today for pet damage repairs!