Quality Carpet Transition Repair in Chandler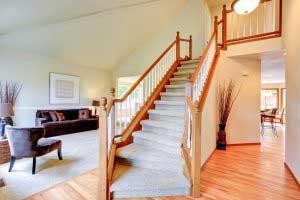 The part of your flooring where the carpet meets tile, hardwood, or another type of surface is called a transition. This can be a particularly vulnerable area of the flooring. If the carpet is fraying or pulling away at the transition, Magic Touch Carpet Repair restores and repairs the threshold.
Call today and ask for a free, no-pressure estimate on carpet transition repair in Chandler or the surrounding area. You will find our prices affordable and our services professional.
Types of floor transitions we service include
Carpet to Floor Transition

Carpet to Tile Transition
Carpet to Linoleum Transition
Carpet to Wood Transition
Carpet to Concrete Transition
Curved Carpet Transitions
Carpet to Stair Transition
Over a Decade in Carpet Repair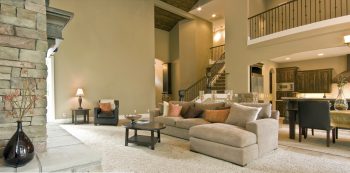 Our carpet care professionals carefully assess the stitching and condition of the carpet. When necessary, we can stretch a section to allow for a more secure fit or we can reduce the excess material if it has become slack. We have transition strips to create a smooth surface while also protecting the transition.
Keeping a transition even and seamless is important. If it separates it can cause a tripping hazard and the carpeting can get torn. The cost of a large tear is higher than repairing a transition, so it is best to call us as soon as you notice the edge of the carpeting has become loose. Our repair may save you money and injury down the road.
As a local company, we offer the best products installed by professionals who are experienced and well vetted. Each member of our team keeps up with continuing education, to ensure we use the most current products and methods for all your carpet repair needs.
Call today for a fast, affordable carpet repair.