Professional Carpet Pet Damage Repair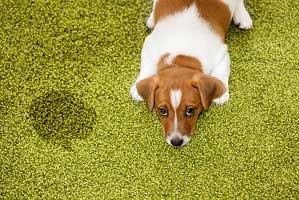 Animals are tough on carpets. They can wear away or create thin areas, urinate, or even pull carpeting away from the flooring below. Magic Touch Carpet Repair fixes whatever carpet damage your animal has done. Call today for a free estimate on your carpet pet damage repair in Chandler or the surrounding areas.
Has your pet damaged your carpet?
The type of repair we utilize will depend on the type of damage your pet has caused. Some of the pet damage we repair may include:
Stain and odor removal
Carpet patching
Seam repair
We utilize special enzymatic cleaners that completely remove animal urine down through the pad and the flooring beneath. In cases where a dog or cat has worn away at the caret's piling, we can patch and replace the section with an exact match. In cases where a pet has pulled the carpet away from where it is attached to another section, we offer seam repair to fix it. We also have deep cleaning services to address the oils, dirt, and grime that pets can spread when they roll around on the carpet.
Fix your carpet from pet stains and damage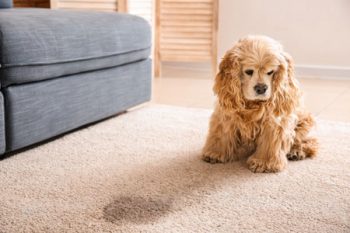 Whatever damage your animals have inflicted on your carpet, our professional technicians can help. We take the time to look over the area and discuss the possibilities with you. We offer transparent, upfront pricing and are happy to answer any questions you have. Each of our carpet professionals is specially trained and attends additional ongoing training to stay current on the latest innovations and products available. We are dedicated to bringing our customers the very best service at affordable rates.
Rely on us to fix your carpet from pet damage and get back to being proud of your home!